Five Hollywood Actors Who Have Rosacea
Is your red, acne-looking skin driving you mad? Do you hide at home, unwilling to go out without lots of makeup? You're not alone. While many still prefer to keep their rosacea hidden from public view, some celebrities are speaking up and announcing they have rosacea and are not ashamed.
You don't have to be ashamed of your red, sensitive skin. Join celebrities with rosacea and embrace your red face. Here are five celebrities who are reported to have rosacea.
W.C. Fields
The late W.C. Fields is one of the best-known actors with rosacea. His was so noticeable because he had not only the facial redness, but he suffered from rhinophyma, an advancement of rosacea that causes the nose to develop bulbous growths. It's the bulbous growths that are not one of the more common forms of rosacea, but this form is one of the most disfiguring. It's also a form that may require surgical treatment if the bulbous growths and tissue become too large.
Cynthia Nixon
Sex & the City star Cynthia Nixon has been extremely talkative about her struggles with rosacea. Needing clear skin in a world where beauty seems to be everything, the actress relied on prescription medications until she had her triggers and skin care regimens figured out and toning her facial redness.
One of her biggest tips is to find your food triggers. For her spicy foods are a problem, so she limits consumption to times when she doesn't have many public appearances. She also avoids using foundation when possible. She'll also tell you that sunscreen is a must! When shopping for a sunscreen, look for one that is 30 SPF or higher and is designed for delicate, sensitive skin. I like Little Sleepy Head Daily Rehydrating Sunscreen as it doesn't contain fragrance, phthalates, or parabens. It's also not greasy.
Bill Clinton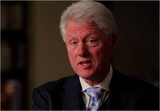 Bill Clinton is a former president. He's also been on talk and variety shows like The Arsenio Hall Show and Conan. The former president of the United States was frequently seen with a very red complexion. As stress is one of the triggers for a rosacea flare-up, it's not really surprising that he did struggle to keep the facial redness at bay. In 1996, his doctors revealed his skin condition, helping to explain why his nose and cheeks appeared red so frequently.
Renee Zellweger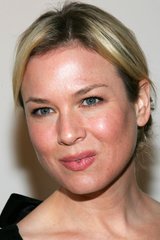 Actress Renee Zellweger often had a flushed appearance that didn't go unnoticed. Dealing with rosacea while also appearing in blockbuster movies, it's alleged that the actress wore extremely heavy makeup to try to hide the redness.
After a rather long hiatus from Hollywood during which the actress said she spent time watching her niece and nephew grow, she returned and looked stunning. It led to rumors that she'd had plastic surgery, which she emphatically denies. She may have aged, but a stress-free number of years having fun and relaxing helped her look amazing.
William Shatner
Captain Kirk is not impervious to skin problems, and rosacea is the issue he faces. His red face is caused by the skin condition. Some experts also feel he may be showing signs with rhinophyma as his nose often has a very bulbous appearance.
One thing is certain, he hasn't let rosacea keep him out of the limelight. Now well into his 80s, he's an inspiration. Nothing seems to slow him down. In 2017 alone, he was in The Indian Detective, Batman vs. Two-Face, Private Eyes, My Little Pony: Friendship is Magic, and Malevolent. Shatner's also written several books.
When you have rosacea, you need to use sunscreen regularly and moisturize with a fragrance-free product that avoids parabens and harsh ingredients. Many have good luck with products that contain soothing natural ingredients like chamomile and milk thistle. Era Organics Soothe is a moisturizer that's gentle on rosacea skin and contains anti-inflammatory ingredients.
Best 8 Best Moisturizers for Rosacea